Privé Alliance rang in the new year with the launch of their pop-up store in Guangzhou, China.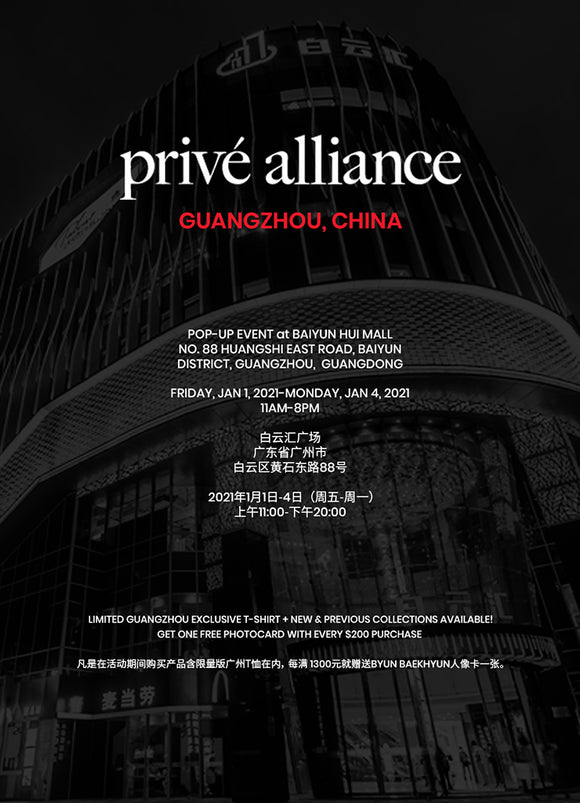 The luxury streetwear label, Privé Alliance returns with another pop-up, located in the heart of Guangzhou, China.
(Los Angeles, CA) - Privé Alliance, the widely acclaimed unisex streetwear brand, is launching its latest collection at an exclusive Los Angeles fashion presentation February 26, 2019 at the Academy in Hollywood.